ETS Referral Rewards Program
In exchange for a successful referral, Electronic Tenant® Solutions will be rewarding our existing clients with a 10% discount on upcoming renewal services.
At ETS, this is our way of saying THANK YOU to our clients who not only recognize the value of our products and services, but also bring it to the attention of their colleagues and peers!
---
How it Works:
1. Send an email to Sales@ElectronicTenant.com to refer us to your friend / colleague OR call Laura Thurman at 202.342.7090 ext. 143 OR have your colleague / friend submit an online form here.
2. If your referral leads to a signed Electronic Tenant® Solutions Agreement, we'll update your upcoming renewal invoice to include a 10% discount. Your colleague will also receive a discount on the first year of services.
3. Terms and Conditions apply (click here to review).
Share ETS with your Professional Network!
Click here to download the ETS Application Index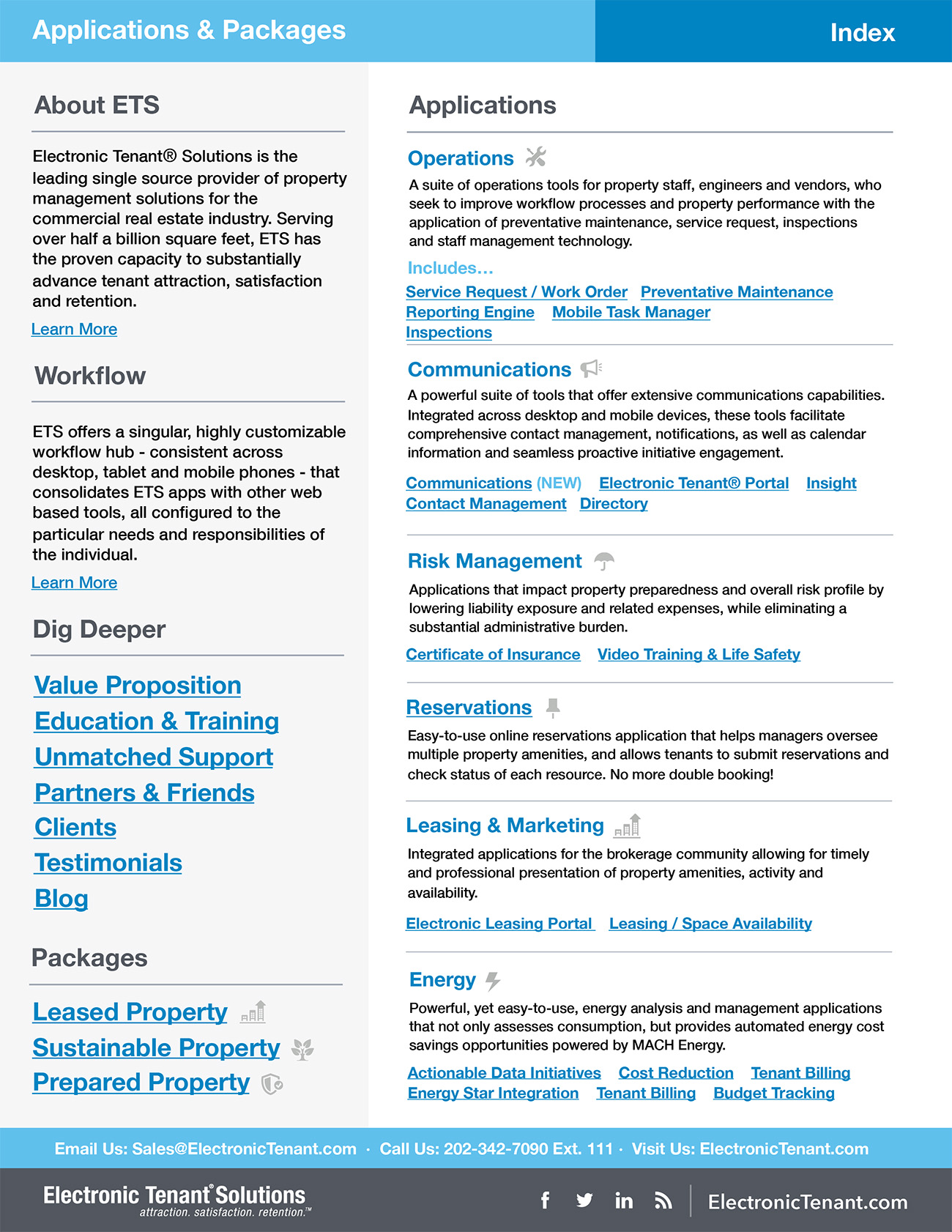 ---
Learn more or submit a referral now!